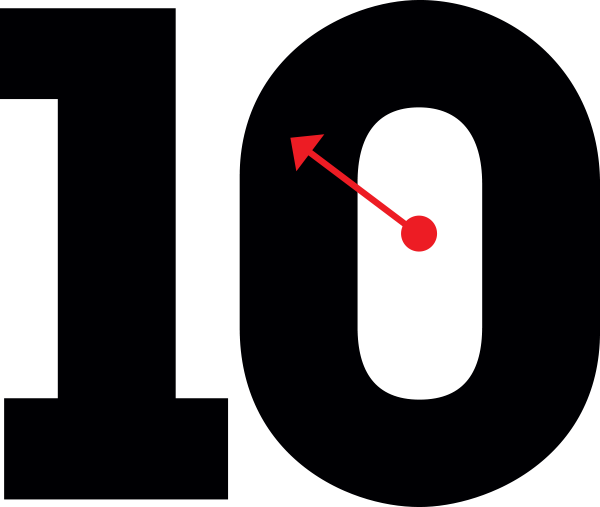 TEN
MINUTES WITH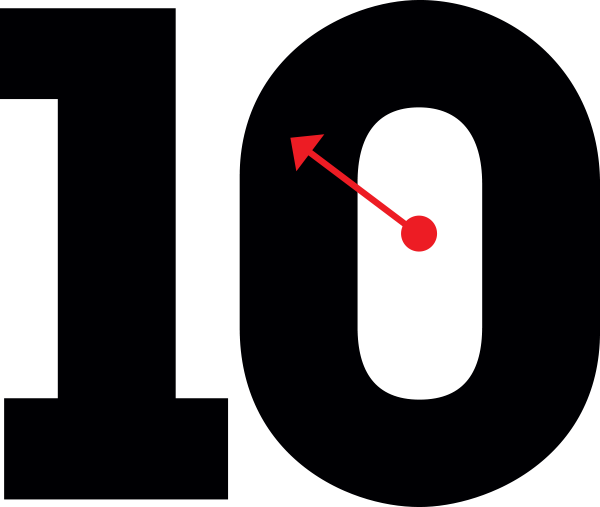 TEN
MINUTES WITH

When news broke of Ryan Dungey purchasing a portion of the GEICO Honda team, it came as quite a surprise. After all, the widely accepted view was that Dungey was KTM for life. Nothing is set in stone, however, especially in this industry, and while Dungey is on good terms with his old bosses at KTM, he's excited to have a throttle hand in what the future holds at GEICO Honda.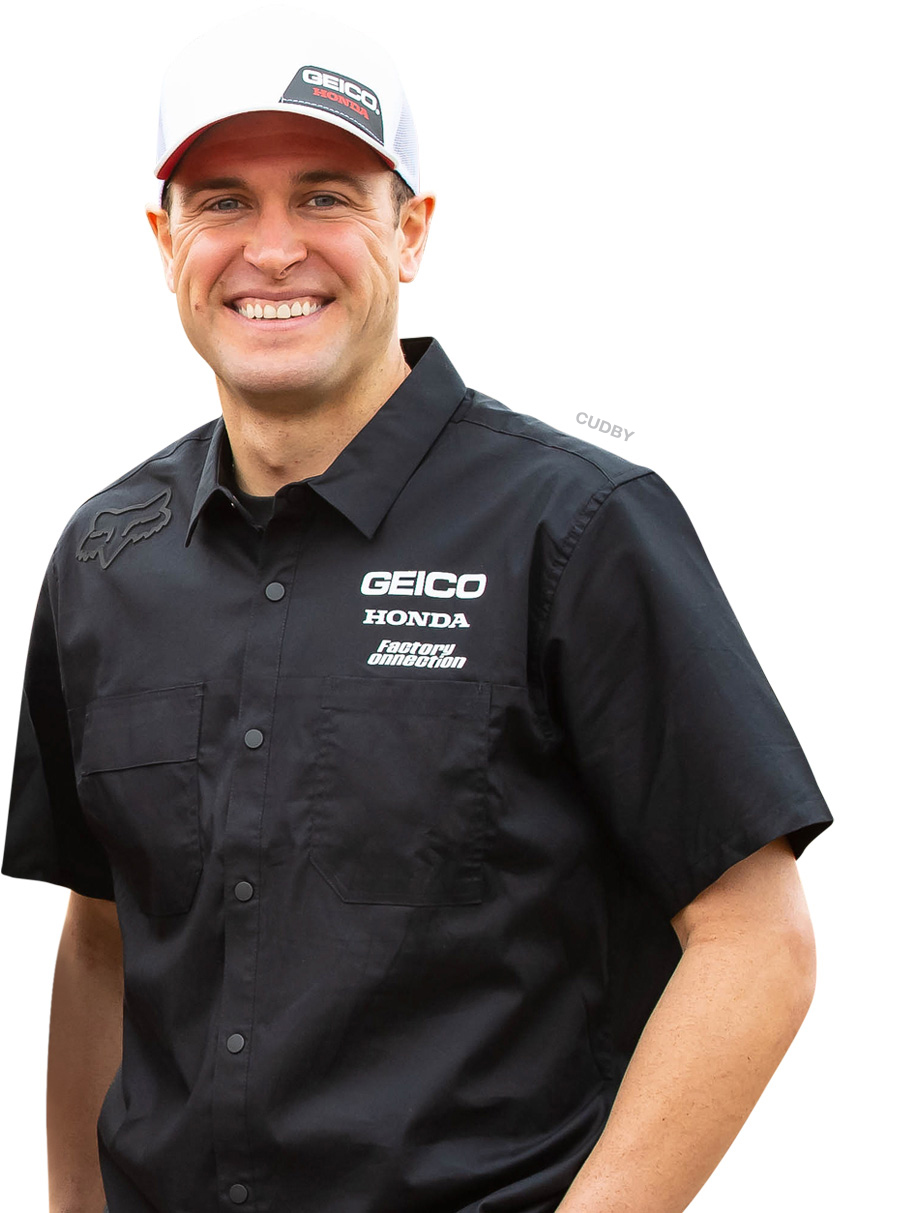 Racer X:
How long has this been in the works?
Dungey: It's been about four months. Jeff [Majkrzak] and Ziggy [Rick Zielfelder] and the crew, they had to dissect things a little bit and obviously put some thought into it, making sure they were comfortable with everything. But fast-forward to now, we've come to a good agreement. I'm very excited.
What was it that made you want to get into the ownership role?
I've always been interested in ownership, just in business in general. That's something after racing. Business has always been an interest of mine. Obviously, racing consumed a lot of time, but afterward, kind of looking for that right opportunity. Sometimes you'll have 20 of them come across your path and then the right ones come along. In my life, if I've ever tried to force something, I always felt I was going against the grain. Sometimes things kind of naturally fall into place, and I feel like this is one of them.
We've got a lot of talent, passion, and heart. It's easy to work with guys who want to learn, develop, and get better. So that part is exciting. There's a lot of pieces, too, that are new. There's the business side of the racing team, so that's going to be a challenge as well.
You've talked about wanting to be an ambassador for the sport in your post-racing life. Is this kind of the platform you plan on using for that?
Yeah. I'd almost have to say this is almost a little bit better. I think this is something that is more active, just to be involved. I think for me it's an investment into the team, but it's also an investment into the sport. I really want to see the sport grow to new heights, as well as our team being one of the top-tier teams and continuing to be successful. I look at this as just being able to be involved. I've always wanted to be able to be an active part of helping grow our sport. I think it's important to see the race-team side and being able to run a successful race team, but also have a bigger goal of, "How can this help the future of our sport? What can we do as a team that can benefit that?" We all need to have that mindset as a team and be on the same page. I don't have all the answers to that, of course, but I think it's good to have an open mind for possibilities and opportunities that we can do to help create that.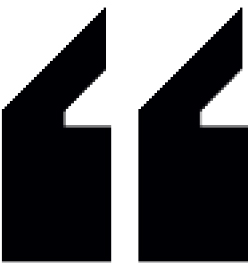 I think for me it's an investment into the team, but it's also an investment into the sport."
You'll be at races, of course, but what other roles do you see yourself taking? Someone like you could even be effective with testing if need be.
Right now it'll probably be roughly around 12 to 15 races. We're going to split some of the races between us, Ziggy and Jeff. I think what was really helpful with this opportunity, too, was providing a balance. But I'll be in an active role with helping the team. We have a great structure—the staff, the personnel, and the engine department, as well with Ryan Cox, the suspension, you name it. We have a lot of good people in place to help these riders, to give them the best shot at success. So just kind of being involved in that being able to implement change when needed.
As far as riding goes, I look forward to riding. I don't plan to be a full-on test rider. If there are bits and pieces and we're running into situations and can't figure it out, then of course I think it's possible I might be able to help a little bit in that area. But we also have some great riders who have a good feel for the bike, especially just being able to be a part of the Honda brand with factory Honda and their knowledge. I find it hard to think we're going to run into blocks where I'm going to have to get on a dirt bike, but at the end of the day, I still want to enjoy riding a little bit as well. I did it for 20 years of my life or more.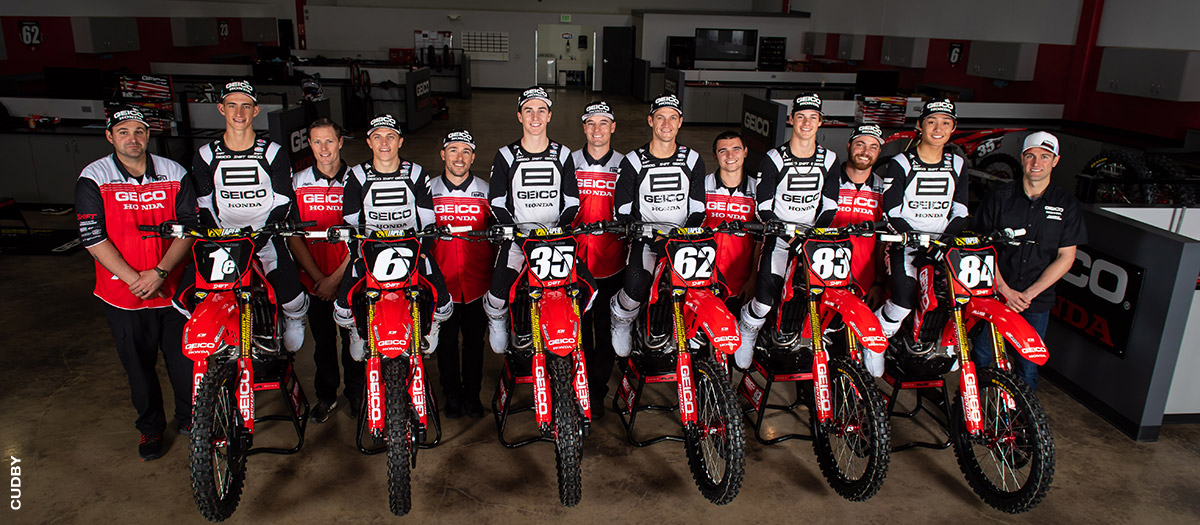 How has the reaction been? It's big news, obviously. Has it taken you by surprise?
I didn't really know what to expect. At the end of the day I know I can't please everybody, but I feel everyone has been welcoming. We talked with KTM, and they're understanding, and I was able to leave on good terms. It's really important to me there's no drama or conflict. That's just never good in general. So I haven't read any of the comments or what people think, but as far as everybody that I've talked to, they've been really supportive. It's important that I don't make this partnership with the team about me. As a rider, it's about you for a long time. But now, I didn't want to just fade out of the industry. It was really important to me to find how to apply myself and the skills and things I've learned, and how to pass it on to the next generation, how I've developed as a rider. I didn't want to waste that.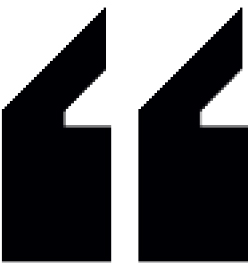 We talked with KTM, and they're understanding, and I was able to leave on good terms."
Seriously, though, did you do this just so you can tell your brother [Chase Sexton's mechanic] what to do?
[Laughs] No! If anything, I think it just was a bonus that Jade was on the team and I can see him more. He lives in California. I'm more in Minnesota. Jade loves what he does, and he's an awesome guy. He's my brother. So I get to see my brother more often now, which is a cool thing, especially in a sport that tends to take you away from
your family.

We hope you enjoyed this month's free premium content.
If you'd like to continue getting the most in-depth stories in our sport, make sure you subscribe now. Plus, get a $10 Rocky Mountain ATV/MC gift card and bag of Racer X Deadline Blend Evil Coffee.